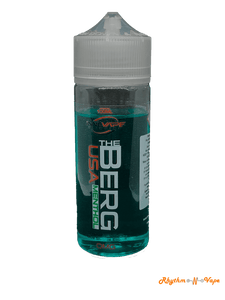 The Berg Menthol USA 120ml Shortfill
£1799

£17.99
Tax included.
---
---
This amazing development from Innevape means you get more bang for your buck! 
Blue Raspberry Slushy with an extra helping of ice to follow through
The original Blue Slush flavour is said to be one of the best in the world and we all agree here at Rhythm N Vape. This is the bosses all-time favourite flavour but he can't vape it as there will be nothing left for you! You gotta try this amazing flavour, we guarantee you won't be disappointed. If you like a heavy ice hit with your blue raspberry slush this is the one for you!
Add 2x 18mg nic shots to create a 3mg nicotine strength

---
We Also Recommend
---