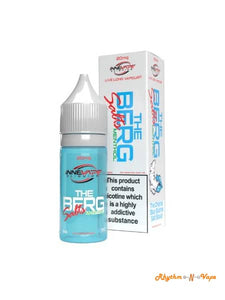 The Berg Menthol Nicotine Salts.
One of Innevape's most popular eliquid's is now available in Nicotine Salts!
The Berg Menthol, a unique blue raspberry slush flavour with a punchy menthol note available in either a 10MG or 20MG strengths 
Nicotine Salts known for their smoother throat hit and fast acting nicotine is more efficiently delivered to the user. 
---
We Also Recommend
---