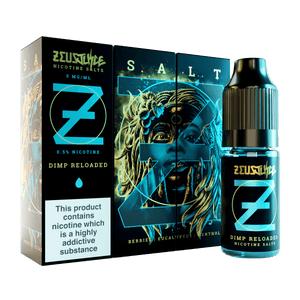 Dimp Reloaded Zeus Nicotine Salts
Dimp Reloaded is an icy Fresh Berries, Eucalyptus & Ice Menthol for a proper chilled all-day-vape.
Zeus Juice is incredibly popular within the vaping industry for delivering the highest quality flavours and e-liquid available. Combined with their vast selection of flavours the Zeus juice range will deliver an exceptional vaping experience every time.
Available in 5mg, 10mg and 20mg nicotine strengths
---
We Also Recommend
---