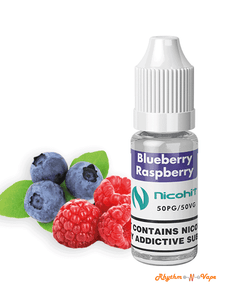 Blueberry Raspberry 10ml
A fruity berry combo that leaves you turning back for he bottle  sweet and delicious bled of berrys that is both sweet and delicious..
This is another fantastic 10ml range that is 50/50 containing Vegetable glycerine (VG) Propylene glycol nicotine and artificial flavours. Available in 3, 6, 1,2 ,18mg nicotine strength 
This range is highly recommended by the staff at Rhythm N Vape.
---
We Also Recommend
---