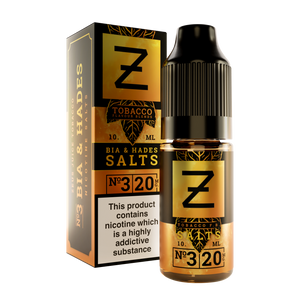 Bia & Hades Zeus Nic Salt
Zeus Juice is incredibly popular within the vaping industry for delivering the highest quality flavours and e-liquid available. Combined with their vast selection of flavours the Zeus juice range will deliver an exceptional vaping experience every time.
Bia and Hades is an intense and smooth tobacco flavour, reminiscent of well known smokes. This flavour will be recognisable by many a former smoker looking to start out on their vaping journey.  
10ml of Premium e-liquid Nicotine Salt available in 5MG, 10MG, and 20MG by Zeus Juice! Enjoy :D
---
We Also Recommend
---