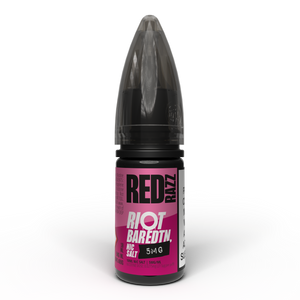 BAR EDTN: Red Razz
The geniuses at Riot Squad have done it yet again with their expansion of their immensely popular BAR EDTN range. Who have released this selection of flavours to fight back against disposables and give customers a much more cost effective yet extremely flavourful alternative. 
Mouth wateringly sweet and punchy flavours designed to give you a premium kick to your taste buds every time. 
"Punchy, Icy and Sweet As F**k" 
Red Razz: A ripe fresh and tart raspberry with a cool and icy finish. 
Available in 5MG, 10MG & 20MG 
---
We Also Recommend
---