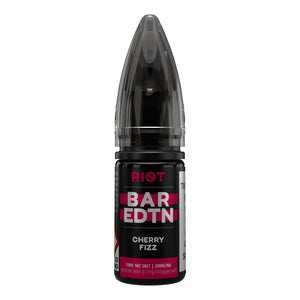 BAR EDTN: Cherry Fizz
Riot Squad are well known to be one of the best when it comes to E-Liquid and their BAR EDTN range does not disappoint. Beautifully crafted flavours created to be the perfect stepping stone for someone looking to get off the disposables, or someone looking for the pinnacle of sweet and punchy flavours. Manufactured in their UK Labs to the highest standards. 
Mouth wateringly sweet and punchy flavours designed to give you a premium kick to your taste buds every time. 
"Punchy, Icy and Sweet As F**k" 
Cherry Fizz: a zesty, tangy, and sweet combination designed to get your tastebuds working. The unforgettable depths of a dark cherry intertwined with a tingling sherbet. 

Available in 5MG,10MG & 20MG.
---
We Also Recommend
---