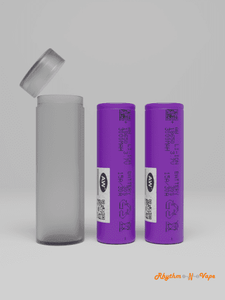 AW 18650 3000mAh
£1099

£10.99
Tax included.
---
---
The AW 18650 Battery is a 3000mAh battery that works at a 15A Continuous Discharge with a 30A Max Output 
18650 batteries come in a variety of capacity's and outputs (amps) and will fit most regulated or unregulated vape devices. Some also use them for door bells as they are all rechargeable!
Please think carefully when selecting batteries and consider the Amps and Capacity to suit your device or vaping style. For any assistance please ask a member of the team.
If you're vaping on a high wattage 50 watts plus we would highly recommend to use a high amp battery as the lower amp batteries can get hot.
On lower wattages 50 watts or below it is perfectly safe to use a lower Amp battery.
Sold individually.
---
We Also Recommend
---