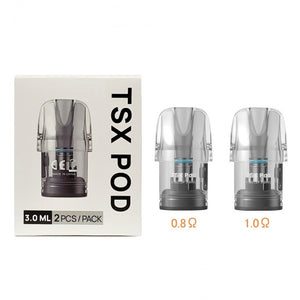 Aspire TSX Pods
The Aspire TSX pods are compatible with both the Aspire Cyber S pod kit and the Aspire Cyber X pod kit. These refillable pods hold 2ml of e-liquid and also feature adjustable airflow by rotating the pod before installing in your Cyber X or Cyber S device. 
With support for mouth to lung (MTL) or restricted direct to lung (RDTL) vaping styles and the adaptability of the Aspire Cyber pod kits you can fine tune your vaping experience.
Ideally used with Nic Salt Juice or 50/50 freebase eliquid.
---
We Also Recommend
---